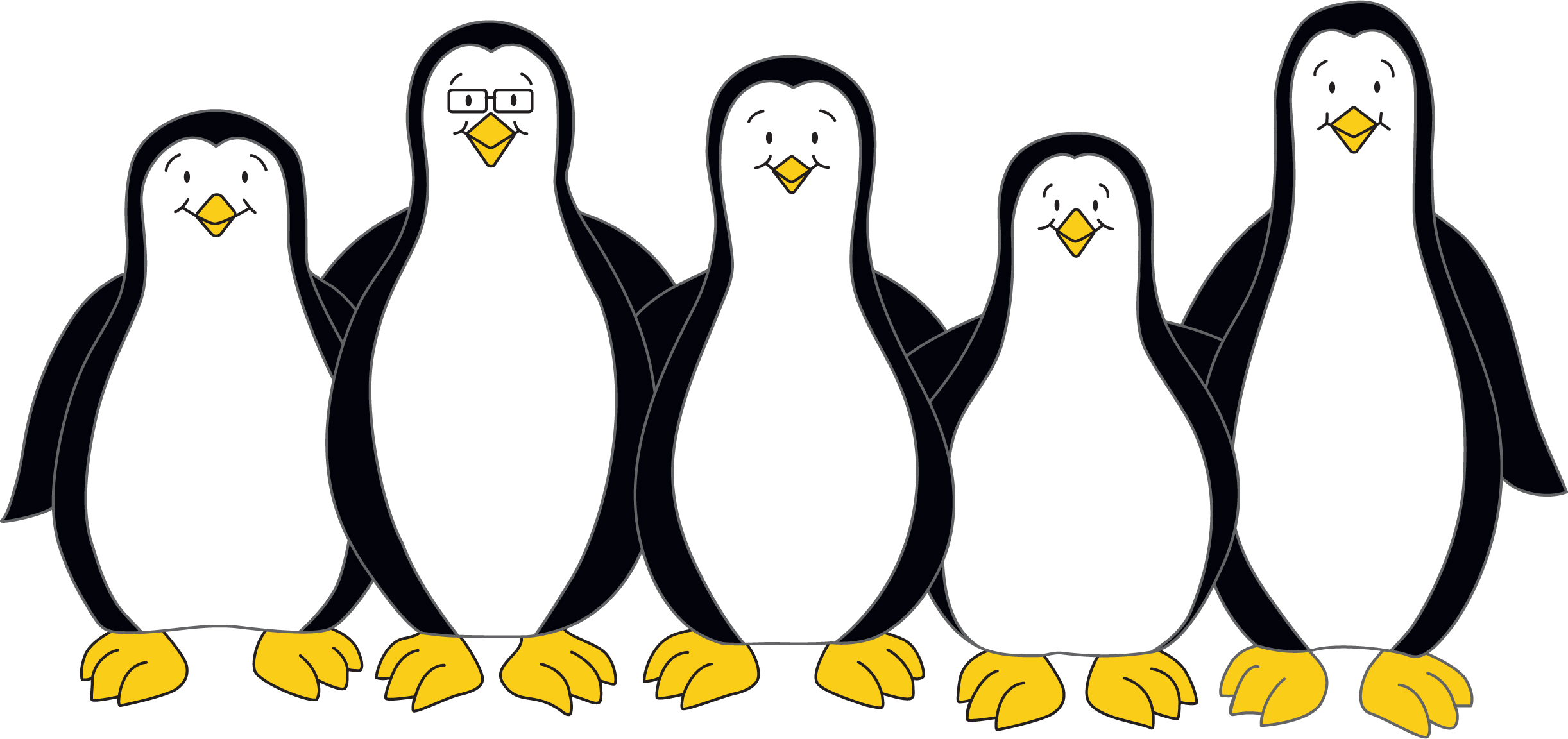 The School of Social Sciences believes that one of the keys to success and well-being in graduate school is cascading mentorship. Traditional models of graduate training seem to expect a student's faculty advisor to provide all of the informational, social-emotional, and instrumental support that a student needs. (Think of Yoda and Luke Skywalker doing Jedi training in a swamp.) In the UCI Cascading Mentorship model, students are invited to join with a small group of peers and near-peers (i.e., more senior graduate students) for weekly meetings. (Think of penguins huddling in the Antarctic.) Groups work together on research planning, academic writing, presentation skills, and the art of staying sane and healthy in graduate school. (For more on our writing group model, check out this book and this study.) The groups listed below are currently active. Click on each group's image to read more about them. Groups that are currently accepting new members are indicated by an asterisk* after the name.
SOCIAL SCIENCES GROUPS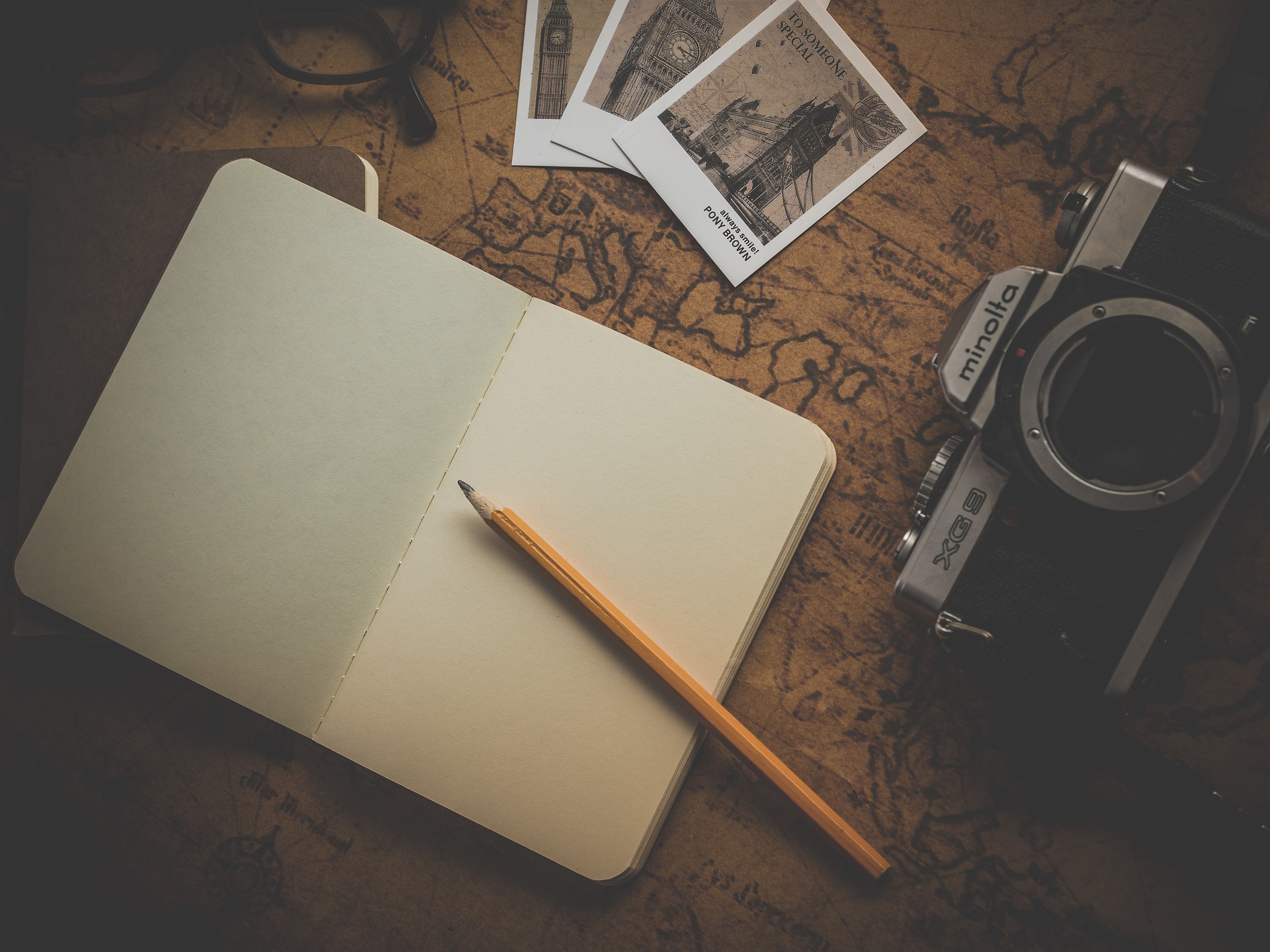 Anthropology Writing Group*
We are eight doctoral students from Anthropology and Informatics in years 2-7 of our PhD programs. Members of the group are engaged in planning or writing up ethnographic/social research, often involving fieldwork as part of research collection. Our research is mostly qualitative and anthropological, but we welcome anyone to join us!
Current schedule: 10am-12pm on Tuesdays, 11am-1pm on Wednesdays. During summer most of this is quiet writing time, and we use the Wednesday sessions to workshop ideas and share feedback for approximately one hour. Friday happy/social hours at variable times! For more info, contact group leader Farah Qureshi, farahq@uci.edu.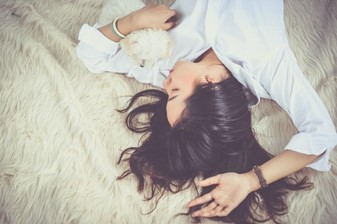 Sleepy Grad Students*
We are a group of CogSci PhD students who are helping each other write and thrive. Our group members employ a diverse set of methodologies centering on sleep, including brain imaging, memory, executive functions, aging, health, stress, and brain stimulation. In total, our group includes five Cognitive Sciences graduate students (1st year, 2nd year, and 5th year) from traditionally underserved backgrounds (first generation, international, and/or Latinx students). We meet weekly on Wednesday from 3-5 pm. Typically, we begin with an hour of quiet writing time, followed by a 10-minute check-in and 50 minutes of written and verbal feedback forum. We also help our group members make long-term, medium-term and short-term research plans. For more information, email Pin-Chun at pinchun.chen@uci.edu.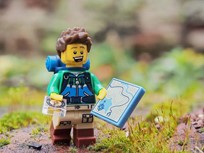 Wayfinding Group*
Graduate school is a navigation process. We explore various possibilities, make decisions at different crossings, and then form thoughts on what paths we would like to take in the future. This is a group for graduate students who conduct research in cognitive psychology or neuroscience using different computational methods (statistics or AI). Believe it or not, some of us really study how people find their ways (a.k.a. navigation). We are happy to help each other navigate both metaphorically and physically :) Our schedule for Summer 2021 is three times a week over zoom MWF 9 – 11 am Pacific Time. We usually spend the first 1.5 hour writing quietly, and the last half hour discussing various topics related to academic training. The group includes six PhD students from the Department of Cognitive Sciences. We are currently open to 1-3 new members with similar backgrounds (psychology or neuroscience grad students). Please contact Lily Cheng (youc3@uci.edu) if you are interested in joining the group.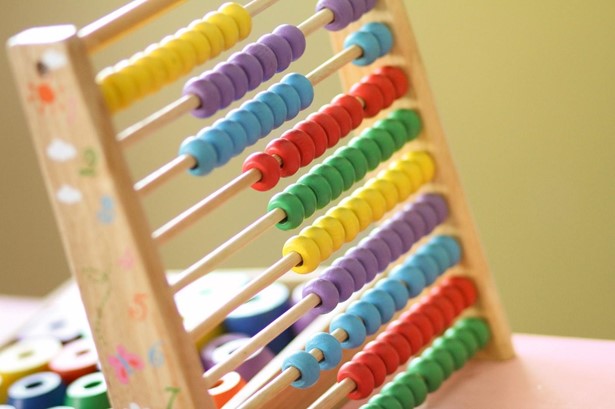 Quantitative Quality*
Our group consists of eight Cog Sci students, ranging from 4th years to 1st years. Our members hail from Aaron Bornstein, Mimi Liljeholm, Michael Lee, and Barbara Sarnecka's labs, so we have a wide range of research interests including social reasoning, category learning, developmental psychology, sequential decision making, wisdom of the crowd, and Bayesian methods. Over the summer, we've been spreading out our meetings as much as possible to accommodate variable schedules. We've also been focused primarily on quiet writing time and checking in. During the regular school year, we plan to consolidate these smaller meetings into 2 larger meetings per week. We will also start incorporating the feedback forum and going through Barbara's book. For more information, contact Jeff Coon (jcoon1@uci.edu)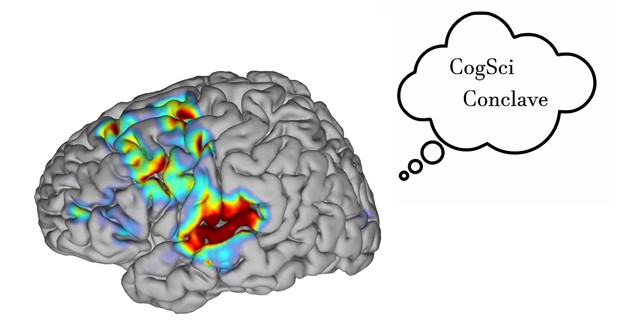 CogSci Conclave*
We are six Cognitive Sciences students spanning the 2nd through 5th years of the PhD program: Jordan (5th year), Jenny (4th year), Hongju (3rd year), Zhibin (3rd year), Tiffany (2nd year), and Jungun (2nd year). Our group members are working on a wide range of topics in cognitive neuroscience, but some common themes across our projects include brain imaging, perception, cognition, memory, and consciousness. We meet twice a week for two hours at a time (Monday and Wednesday, 8-10 am Pacific). Both meetings start with an hour of quiet writing, followed by a quick check-in to see how everyone is doing. Next, we either talk about a research skill that is relevant to our ongoing projects, or we give feedback on a member's short draft or piece of writing. Jordan Garner is the group leader – email him at jjgarner@uci.edu if you are interested in joining!

Group Theory*
We are Group Theory, a Cascading Mentorship group within the Cognitive Sciences Department at UC Irvine. We are not some obtuse branch of mathematics, but rather a rag-tag group of cognitive science doctoral students, helping one another to successfully meander and bushwhack our way through our PhDs. Our group aims to provide a supportive environment in which to help one another grow, collaborate, work together, and most importantly, to have a good time! Our five members meet weekly on Mondays from 3-5, where we check in, cover some skills, and have quiet work time together; and Tuesdays from 3-6, where we have quiet work time and then play video games together. We are accepting new members, so free to email the group leader, Andrew Hansen, at aghansen@att.edu
"They must be stopped!" - Time Magazine
"Who do they think they are?" - Southern Living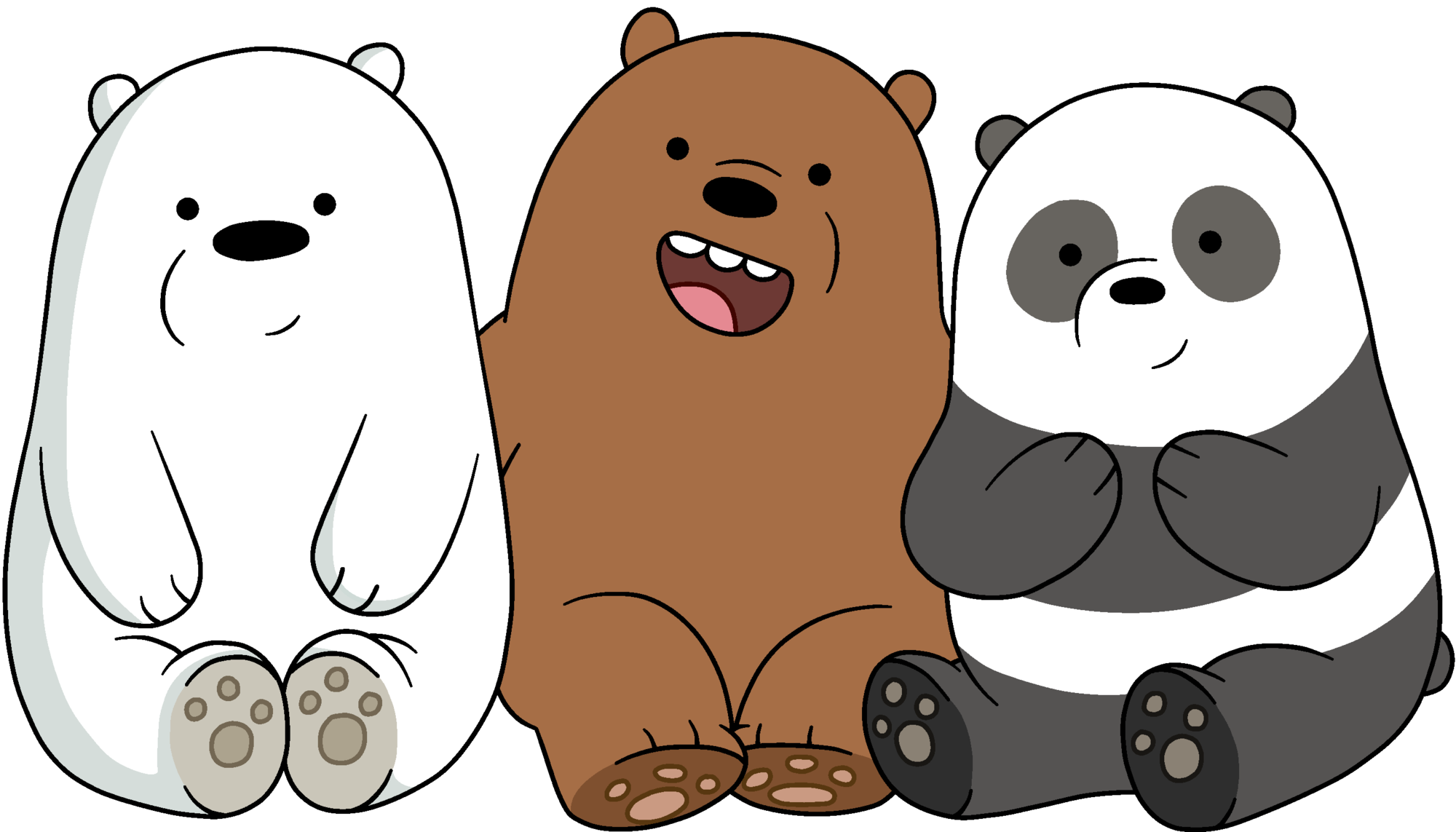 Bbbears
We are a group of friendly bears from different parts of the globe. Most of our members are interested in computational modeling of cognition, but you don't have to be experienced in that to join. Since we are only starting, the schedule is not fully established yet. When the school year starts, we plan to have a healthy mixture of coworking, giving feedback on drafts (most of us are international students, so we know how hard it can be to write, sometimes), and helping each other with organizing and planning our precious time.
Last but not least, in our free time we plan to either hike or meet at the ARC, to play table tennis, badminton, or other fun sports.
Contact:
Arseny Moskvichev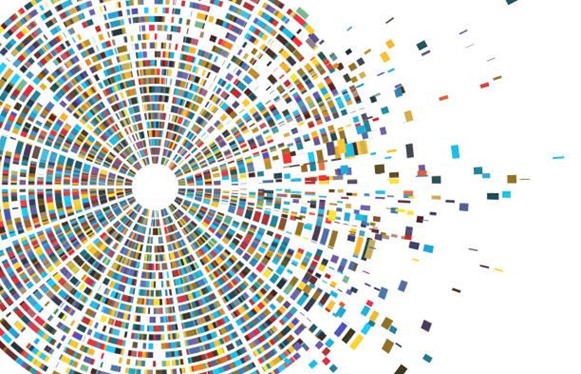 Cog Sci Crafters*
We're a small group of students from cog sci (two fourth-years and a second-year). We all work in different content areas within cognitive sciences, but all of us focus on using quantitative and modelling methods in our research. We host three working meetings during the week: Tuesdays and Thursdays from 11am-noon, and Wednesdays from 10am-noon. On Fridays 11am-noon, we get together to work on arts and crafts projects! We typically do quiet writing followed by checking in during our meetings, but we also have time set aside once a week for feedback forum. Led by Paulina Silva (pnsilva@uci.edu).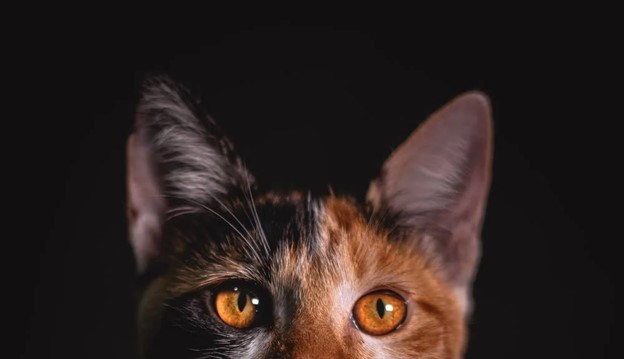 All Eyes and Ears*
We are a group of seven cognitive sciences students in Years 1, 2 and 4 of the PhD program. We work on visual and auditory perception; the centroid paradigm and motion perception; boundary detection and perception; electrophysiology; biological models; the traveling salesman problem; psychophysics; and 3D reconstruction. We currently meet on Mondays and Wednesdays 5-6 pm for quiet work time, and on Tuesdays 4-6 pm for an all-hands meeting that includes quiet work time, an opportunity to check in, discuss organizational and writing skills, and get feedback on writing samples and developing projects. On Thursdays 5-6 pm we play party games (right now we are playing Jackbox party games on Steam). For more information, contact group leader Sebastian Waz, swaz@uci.edu.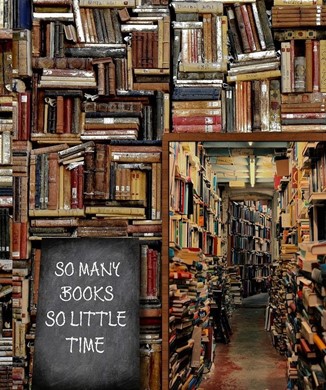 Humanities/Social Science Writing Group (no syllabus)*
We are a group of humanities, arts, and social sciences students, primarily from UCI, focused on navigating graduate school and the academic publishing landscape. The group is run by Jessica Gonzalez (4th year, LPS), Rena Goldstein (4th year, DOP) and Darby Vickers (PhD, University of San Diego). Our group typically has between 5-9 attendees at any given meeting. We aim to build an inclusive and supportive community. Our demographic composition is diverse: the group includes graduate students from 1st through 7th year (both UCI and other universities in the US and abroad) with a broad range of backgrounds, life circumstances, and interests.
For Summer quarter 2021, meetings are on Thursdays 10am-1pm. We check in at around 11am. The rest of the meetings are devoted to quiet writing time. Many members of the group use an app called Forest to gamify and keep track of focused work time, but there is no need to use Forest to join the group.
For more information, email Jessica (j.gonzalez@uci.edu).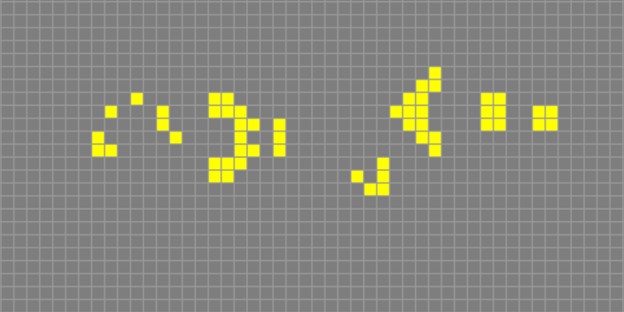 Formal Philosophy Writing Group*
We are a group of eight Logic & Philosophy doctoral students in the 2nd, 3rd, 4th, 5th and 6th years of the doctoral program. We definitely accept new members, but folks should be aware that we are a specialized group. Our group caters to people doing relatively technical philosophy of science or logic research. Areas include formal epistemology, decision theory, philosophy of mathematics, and philosophy of physics. We meet Tuesdays and Fridays from 9am-11am. We mainly focus on time for writing. We also do a check-in at each meeting, and do a feedback forum session about once every two weeks. Occasionally we will put aside some time to build skills or discuss questions anyone might have. We also usually do brunch after our Friday meeting, which is a lot of fun. For more information, contact group leader Daniel Herrmann at daherrma@uci.edu.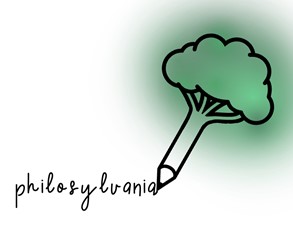 Philosylvania*
We are a group of about 6 graduate students in the Logic and Philosophy of Science department. We span various years in the program: One of our members is a first-year student while others are 4th and 5th years in the program. We write together to keep one another accountable and help with any hurdles that we face in the writing process. We also regularly hold feedback forum sessions to receive feedback on our writing from one another. We meet Tuesdays 1:00-3:00 pm and Thursdays 10:30-12:30 pm. Our meetings mainly consist of Quiet Writing Time and we use an app called Forest to help keep us focused. On Thursdays, we have a 45 minute-long feedback forum. For more information, please contact Helen Meskhidze (helen.meskhidze@uci.edu).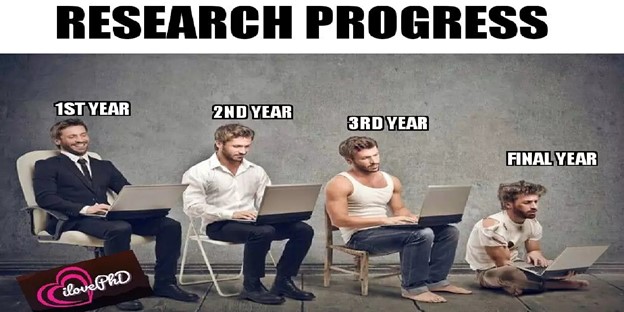 Political Science PhDs or BUST!*
If this picture reminds yourself of YOU as a graduate student, then our group may be the perfect fit for you! We are a group of six Political Science graduate students currently in years 3-5 of the PhD program who collectively decided we wanted to try a better way of getting through grad school. We loosely define ourselves by our research interests and chosen methodologies: qualitative methodology; gender studies; Americanists and political psychologists. We meet via Zoom twice a week on Tuesdays from 11 am-1 pm, with the first hour devoted to an informal lunch check-in, setting goals for the week, and exchanging work for feedback. The final hour is used for quiet writing time. Then we meet again on Thursdays from 3-5 pm with the first hour devoted to check-in, weekly decompression, discussing ideas/proposals/funding opportunities, etc. and the final hour for quiet reflection and writing to cap off our week. We eventually hope to meet in person but right now everything is being done over everyone's favorite platform - Zoom. We are always accepting new members and would love to have you join us! Feel free to email me, Monica De Roche, directly at mderoche@uci.edu for more information!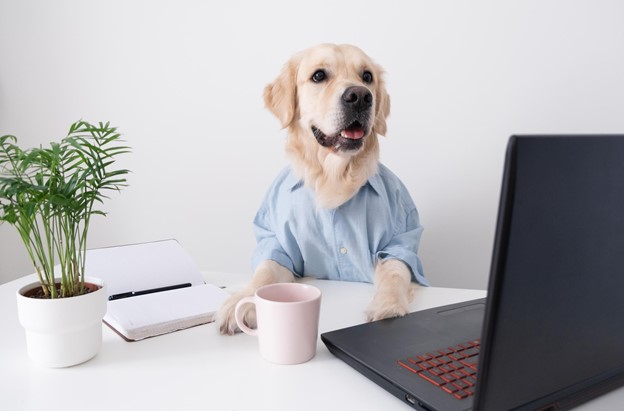 To write or … to write!*
Our group consists of five PhD students in Political Science (1st, 2nd, 4th and 5th year) and Global Studies (2nd year). We conduct both quantitative and qualitative research. Our research topics are electoral engineering, electoral reform, democratization, political violence, immigration, and nation states and nationalism. We have members from the Political Science subfields of comparative politics, American politics, and international relations. The geographical emphasis of each group member is different, with members studying the Middle East, the United States, and Western Europe. We meet on Tuesdays and Thursdays at 1 PM. Each meeting starts with one hour of quiet writing time at each meeting, followed by15 to 30 minutes check-in, and 30 to 45 minutes feedback forum. In weeks we do not have anyone who signed up for the feedback forum, we work on writing skills and research planning. For more information, please contact the group leader, Ugurcan (Jon) Evci, uevci@uci.edu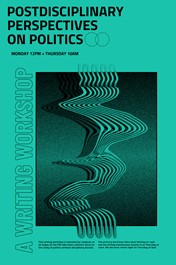 Postdisciplinary Perspectives in Politics: A Writing Workshop
This writing workshop is a chance for students at all stages of the PhD to have a writing community with a research focus on the study of politics without disciplinary bounds. We currently have ten members ranging from Year 1 to Year 6 in the PhD programs in Political Science, Sociology, Urban Planning, Criminology, Anthropology, and Philosophy. Our primary workshop is on Monday from 12:00 to 2:00pm and includes 30-minute chunks of quiet writing time, check-in, topic discussion, and feedback forum. The writing maintenance session is on Thursday from 10:00am to 12:00pm and is mainly quiet writing time, with the last 30 minutes being used for check in. Finally, our scheduled weekly fun is on Thursday nights at 8:00pm until whenever, and we will be having movie night! Contact: Michelle Kim Gardner 김미희, mkgard@uci.edu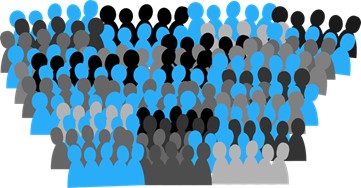 Center for the Study of Democracy Writing Group*
We are seven Political Science students in Years 2-5 of the PhD program. Our group is diverse in terms of methodology (quantitative, qualitative and interpretive). In terms of topics of interest, we all work within the Americanist and Comparative politics lens with a particular interest on the behavior and attitudes of individuals. That being said, we welcome anyone who is interested in how individuals are affected by and affect the power structures they are embedded in. We meet Tuesdays 2-4 pm for quiet writing and Fridays 2-4 pm for quiet writing followed by 30 minutes of checking in and 40 minutes of feedback form or writing exercises. We also do occasional picnics or other chill things. For more information contact group leader Kyle McWagner (wagnerk1@uci.edu)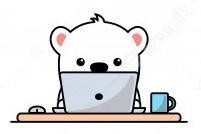 Polar Productivity*
Polar Productivity is a workshop for people that want to learn how to write more and write better. The group uses Barbara Sarnecka's Writing Workshop book as a guide and expands it to include a lot of extra tips, tricks, and resources to help make academia easier. Currently, we have nine members ranging from brand-new first years to fifth-year students across all subfields in political science. We are especially committed to helping first generation and underrepresented individuals make sense of the academic world (though all are welcome). We meet for two hours once a week with check-in, quiet writing time, tips and tricks of writing, and feedback forum. We also have an optional social hour and additional two hours of quiet writing time each week. Feel free to email liz.muehlmann@uci.edu if you'd like to join.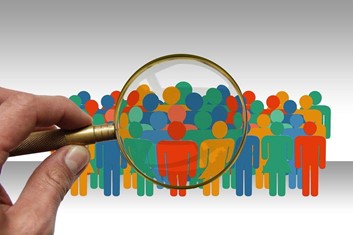 Sociology Writing Workshop*
We are a group of Sociology Ph.D. students who are helping each other stay accountable to our weekly writing goals! Our group members employ a diverse set of methodologies and substantive interests, but all share a similar emphasis on gender, the family, education and work. In total, our group incudes six sociology graduate students (MacKenzie and Marilyn are 4th year students, Jenni, Nick, and Julybeth are 2nd year students, and Suyeon is a 1st year student) from traditionally underserved backgrounds (first generation and/or underrepresented minorities). We currently meet weekly on Mondays from 10am-1pm (with a casual grad chat catch-up from 1-2pm) and Thursdays from 1pm-2pm for a quick quiet writing hour. Typically, we begin by touching base about our writing goals, followed by a 10-minute check-in before we end. However, we try to stay flexible to allow time for personal check-ins, questions, and advice. For more information, email MacKenzie (mackenac@uci.edu).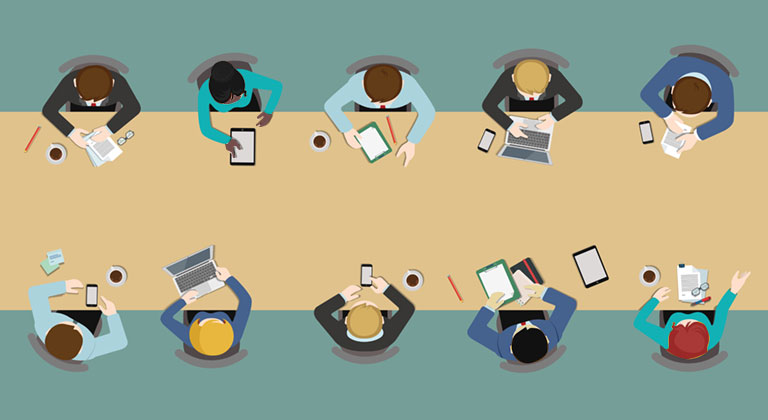 Weekly Writing Support*
We are a small group of sociology Ph.D. students from various stages in their pogrom who study issues relating to gender, sexuality, family, and inequality. We meet weekly on Zoom for two hours on Wednesdays from 2 PM to 4 PM (PT). We also meet on Fridays from 12 PM to 1 PM (PT). We begin each meeting with 10 minutes to check in on our writing goals for the rest of the time, and end with five minutes to talk over our progress. We'd like to keep our group rather small, but we're looking to add a few more members. In this group, we are dedicated to sharing advice and tips in getting through the writing process, as well as supporting each other throughout the many different stages of the writing process. We hope that this space can serve as a form of support and community for gender, family, and inequality scholars within the social sciences. Our group leader is Katelyn Malae, a 5th year in the sociology PhD program. For more information, contact her at kmalae@uci.edu.
Penguins at the Beach
This group has 8 members from various departments: Sociology, Criminology, Biology, and English. We have students who are in their 2nd, 3rd, 4th, and 7th year of their PhD programs. This is an interdisciplinary and multi-methods group. Members of this group conduct both qualitative and quantitative research in the social sciences. Members of this group also conduct literary analysis in the humanities and different lab work in biology. What unites us all is our desire for a space of support in the writing process! Each meeting begins with structured discussions and planning on writing objectives, which is followed up by silent writing. Members are also encouraged to share their work and provide each other with feedback on applications and works in progress for publication. For more information, contact group leader Caroline Martinez, caroligm@uci.edu
Start your day off Write!*
Our group consists of 6 later-stage (~ 4th-7th year) sociology graduate students who meet over zoom on weekday mornings. This summer, we meet Monday-Thursday from 9:00-11:00am on a low-pressure drop-in/drop-out basis. Our aim is to encourage better working habits, so we meet early and often, and most meetings consist of a brief check-in at the beginning, and then a large block of quiet writing time with minimal interruptions. We typically leave our cameras on/mikes muted, although camera-off is welcome too. Given that we are all relatively close to graduating, we tend to focus primarily quiet writing time, the struggles of the publication and dissertation process, and on preparing for the job market. Members pursue a diverse set of research interests and methodologies within sociology. However, multiple members have considerable experience in qualitative methods, and in the past, have offered full-Saturday marathon coding "bootcamps." Moving forward, we will increasingly be focusing on preparing for the job market by sharing casual information and circulating short draft materials. To join or inquire further, please contact Nathan Redman (jnredman@uci.edu). Come start your day off write!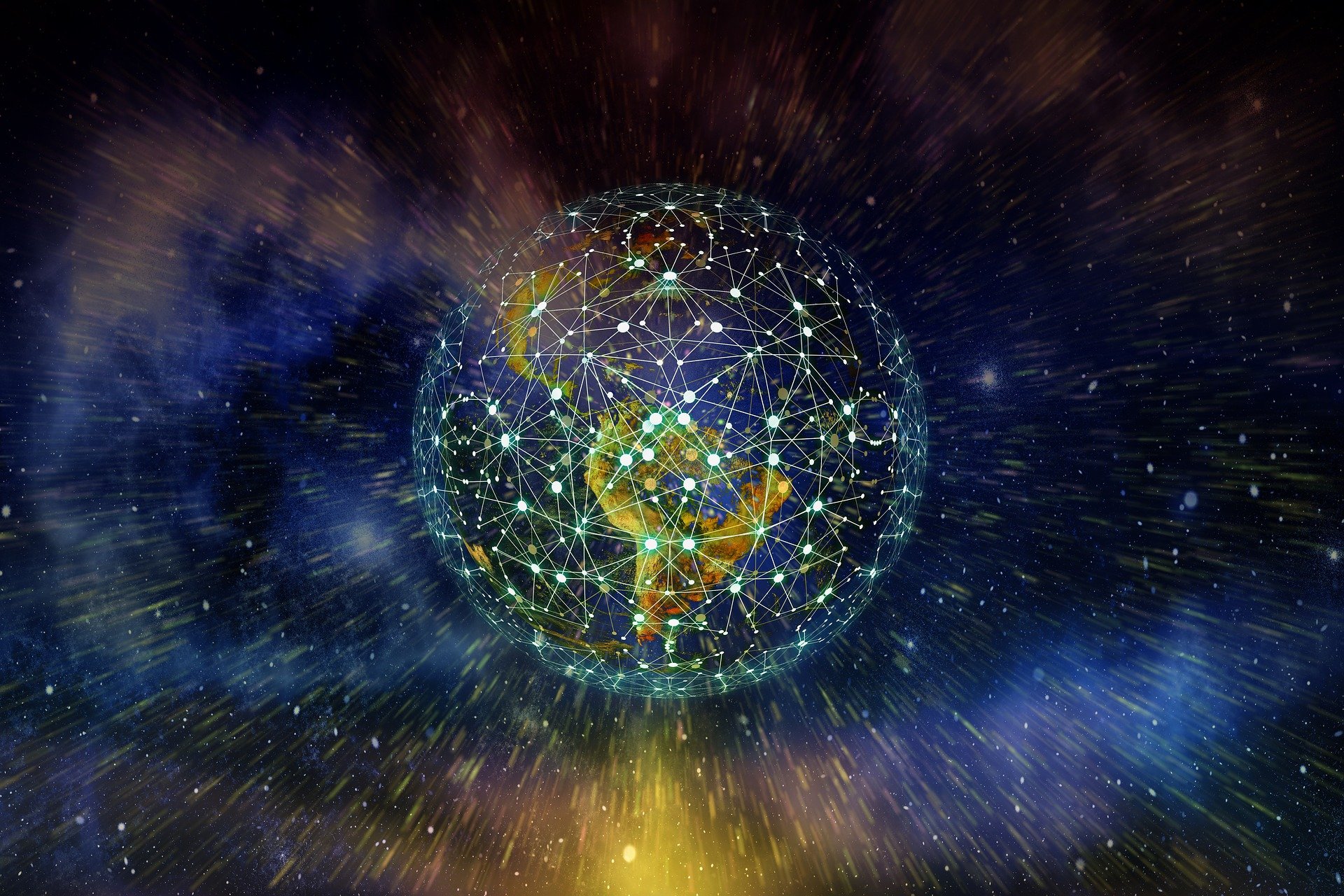 Networks Writing Workshop*
We are five Sociology graduate students in Years 3-5 of the doctoral program, although we welcome new members from outside Sociology and from other years! We do research related to network analysis, including both qualitative and quantitative networks. We meet 12-1 pm on Mondays for checking in, discussion, troubleshooting and feedback forum; then 12-1 pm on Tuesday, Wednesday and Thursday for quiet writing time, and Friday 6-7 pm for Happy Hour. For more info, contact group leader Jonathan Ware (jdware@uci.edu).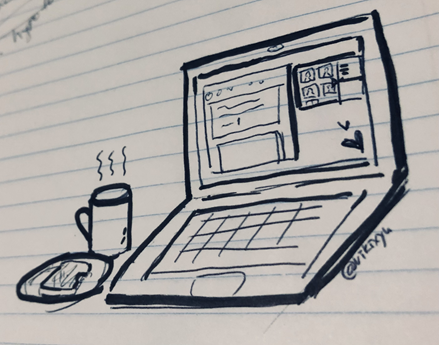 Morning and International Quiet Writing Time*
The Tu/Th morning Quiet Writing Time (QWT) group (Tu/TH 7:30-9:30am) is a group for students to come in and get their day started earlier. We cater to two groups of people, those in Pacific time zones and those who are international, and can't really make the morning or afternoon writing workshops. For those of us on Pacific time, it's totally fine to check in while you grab a coffee or make a quick breakfast. It's an excuse to get out of bed, open a writing document, and get the day started. We are students in PhD programs, in years ranging from first year to the sixth year. We occasionally do check-ins, but there's no pressure. It's an embodiment of how we all struggle to get out of bed and get moving. It's totally fine to show up later, the space is just for everyone to feel safe, without any judgement from others as we start our day. The group also caters to international students. We have members zooming in from Europe (afternoon) and Asia (evening), because no matter where you are in these COVID times, PhD programs are hard, and it's a constant struggle to write. The day may change each quarter, but the general routine of keeping it in the morning will stay the same. For more information, contact Boyun Kim (boyunk@uci.edu)
EDUCATION AND HUMANITIES GROUPS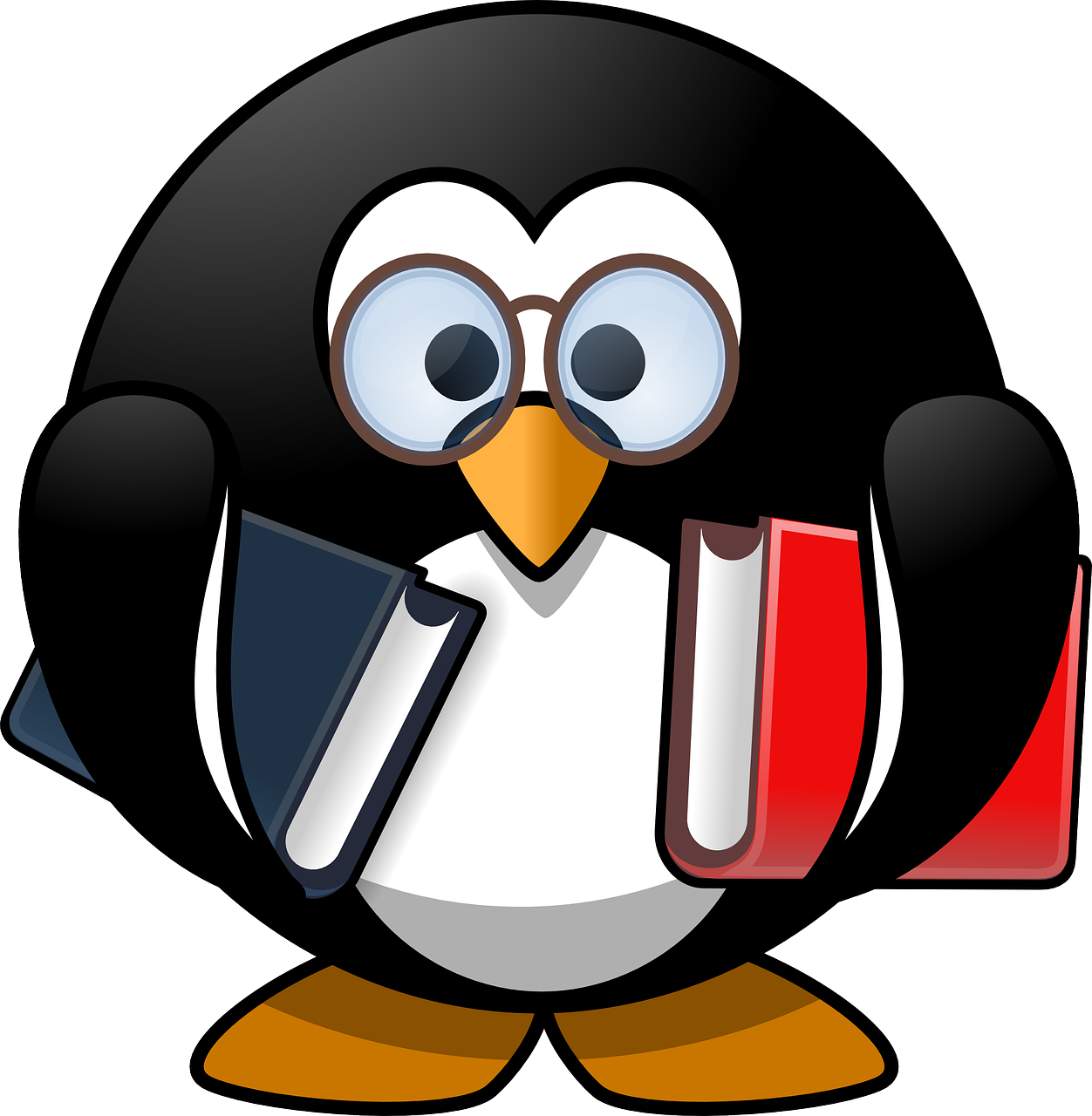 Associated Doctoral Students in Education (ADSE) Writing Group*
We are a group of PhD students at UCI School of Education. The goal of this group is to build an inclusive and supportive community among those who may more or less struggle with academic writing. We aim to create a space for students in Education to develop close relationships with their near peers (more advanced graduate students) and thrive together. Students in all years of the Education PhD program are welcome. The group is currently run by Sirui Wan and Melissa Dahlin (both 5th year in Education). Our group typically has between 3-8 attendees at a meeting. The schedule of our group has been structured based on the suggestions from Barbara Sarnecka's book The Writing Workshop: Write More, Write Better, Be Happier in Academia. We usually have a one-hour meeting on Mondays, and writing maintenance sessions on Tuesdays to Thursdays. For each Monday meeting, we include two sessions: Checking in/Discussion and Feedback Forum. For weekday writing maintenance sessions, we will host a one-hour daily session devoted to quiet writing time from Tuesdays to Thursdays. If you are interested in joining the group, please contact Sirui Wan (siruiw1@uci.edu).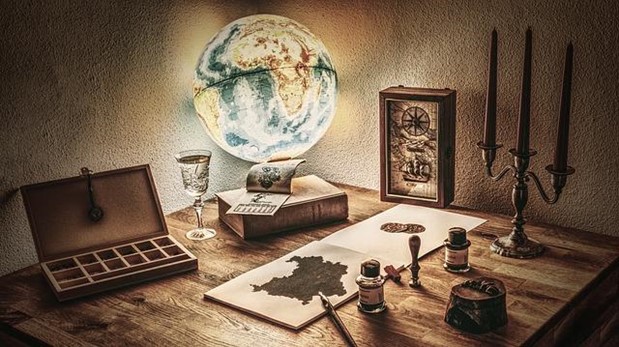 Mundanities of Humanity*
Mundanities of Humanity is a humanities-heavy, but not humanities-limited group that focuses on balancing graduate well-being with graduate studies. Our six members in years 4-6 of our PhD programs try to provide support for the mundane, including the everyday plights of international students, graduate students who have moved without support systems, people who feel isolated and confused in the department etc. We strongly believe that graduate work is only possible when the person is taken care of, and we strive to provide that balance. Everyone is welcome, and we meet once a week via Zoom to study together, with in-person meetings added as needed and is deemed safe. Please contact Jung Soo Lee at jungsl6@uci.edu to join or for any questions.
Read. Write. Repeat.*
We are a group of English students in all stages of the PhD program. Right now, we have 6 people who regularly attend meetings. While some members of this group are working on their dissertation, others are in their first or second year and use our quiet writing time to read for seminars, work on final papers and revise their MA paper, or read/take notes for qualifying exams. Most of us are working on either 19th or 20th century literature, but we have a wide range of interests. We meet twice a week (currently Tuesday 10-12 and Thursday 1-4 PST) and spend at least an hour of each meeting doing quiet writing. A portion of each meeting is also devoted to talking through our weekly successes and struggles. One of the best parts of this group is that we love to share our collective wisdom about the various opportunities and challenges of the PhD program (including preparing for exams and balancing teaching with our other work). We also spend time each quarter developing our long-term plans and using them to set short term goals that will keep us on track. Our group is open to all English students that are looking for a community and additional accountability and support as they navigate grad school! For more information, contact group leader Jean Little at jlittle3@uci.edu.
History Cascading Mentors Writing Group (HCMWG).
We have 4 active members and 6 members total. We are all history PhD candidates (ranging from year 4 to year 6) and are deeply interested in advancing our doctoral research and writing skills in order to graduate on time! Most in our group have completed at least one chapter of their dissertation project and find making time for writing to be crucial towards reaching our main goal. We also practice our editing skills through the feedback forum.
Our areas of interest include: colonial and modern India, imperial Japan in the twentieth century, independent and American controlled Hawai'i, and so on. We are all historians and our methodologies overlap, including: race, class, and gender as well as global and intellectual history. Some of us also work on anticolonialism, performative history, and history of trauma.
At the moment, we meet every Tuesday and Wednesday from 7-9PM PST. We will likely reconsider those times before the start of the fall quarter though as TA schedules will likely affect our regular scheduled meeting times.
Our main goals for every week are quiet writing time and feedback forum. On Tuesdays we normally spend around 30 minutes discussing a chapter from Barbara Sarnecka's book The Writing Workshop: Write More, Write Better, Be Happier in Academia. We also have a general discussion on topics that affect historians in the making. However, most of our meetings are dedicated to writing and reviewing each other's work!
Group Leader: Chris Chacon
Group Leader Email: clchacon@uci.edu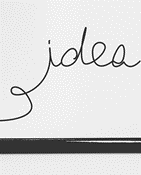 Humanities/Social Sciences Writing Workshop (with syllabus)*
We are a group of humanities, arts, and social sciences students focused on navigating graduate school and understanding the "hidden curriculum" of academic publishing in the humanities and interpretive social sciences. The group is run by Rena Goldstein (4th year, Philosophy), Jessica Gonzalez (4th year, LPS), and Darby Vickers (PhD, University of San Diego). Our group has a core of 10-12 attendees. We aim to build an inclusive and supportive community for all who wish to join and our demographic composition is diverse: Our group includes graduate students from 1st through 7th year, as well as faculty, students from UCs other than UCI, and a broad range of backgrounds, life circumstances, and interests. Currently, the majority of participants are in the process of finishing qualifying exams and preparing prospectus (3rd-4th year). As such, the syllabus for this quarter is focused on project design, grant writing, and the early stages of preparing work for publication. Our Google Drive contains resources for the later stages of the publishing process (e.g. responding to reviewer feedback) and we may change the syllabus in future quarters depending on how our demographics shift. For Summer 2021, meetings are on Wednesdays from 10pm-1pm. Each week, the workshop follows this schedule:
•10-11:30pm: Quiet Writing Time (we all write quietly together on Zoom on whatever writing projects we're currently working on)
•11:30-12pm: Check-in (we ask how everyone's week went, troubleshoot productivity problems)
•12-12:30pm: Go over the material for the day (readings from the syllabus)
•12:30-1pm: Feedback Forum (each week, one participant shares a 1-2 page piece of writing and receives written and verbal feedback from the rest of the group).
For more information or for a copy of the syllabus, email Rena (renag@uci.edu).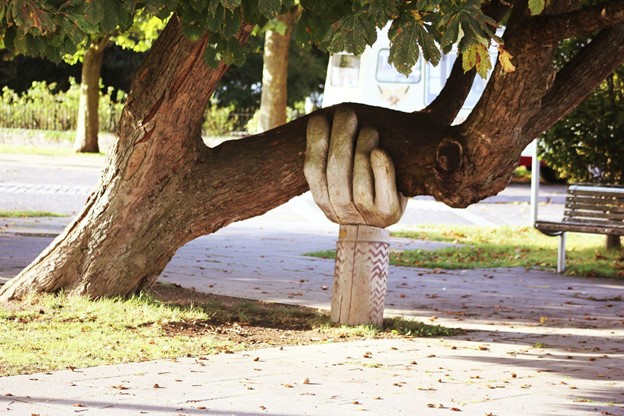 WTF: Writing Together Freely*
We are a group of students from the Schools of Social Sciences and Humanities who identify as having a disability or/and are looking for a disability support group in our graduate community. Our group has various interests, mostly in philosophy, but we would like to have others with a variety of interests and experiences! One shared interest is on how our disabilities influence our academic research. Our differences help us look at things in unique ways, and it helps us do our research! We meet once a week for an hour to talk about different skills required in graduate research, especially related to our various disabilities and our experiences. Currently the meetings are over Zoom on Fridays. Once the Fall quarter begins, we hope to meet in-person at a cafe! In addition to WTF, we meet weekly with the Humanities Writing Group (co-faciliated by Rena and Jessica). In WTF meetings, we begin by checking in with how everyone is doing. One of the things the members share is their experiences with the Disability Services Center on campus. We want the group to be a space where we can talk about advantages or challenges related to our differences, but also a space for advocacy. Since we do quiet writing with the Humanities Writing Group, our main focus is on providing support for each other. By sharing our experiences, we can strategize how each of us can be better advocates for ourselves and for others. Outside of group meetings, we are building a Google Drive for various disability and academia related books and online sources. Our meetings are very low key, one hour meeting over Zoom. Everyone is welcome to share whatever they want. What's important is that we are ready to listen to each other. For more information, please contact group leader Stella Moon, moonsb@uci.edu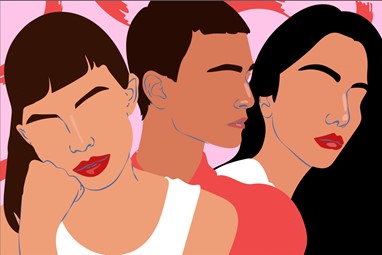 Academics LatinX*
We are a group of humanities and education students from UCI, focused on navigating graduate school within our fields. The group is led by Jeanny Fuentes (Spanish Literature) and our group has a core of 4-6 students. The focus of this group is primarily for Latinx students who wish to have an inclusive community and discuss the challenges and benefits of a doctoral program. Currently, the majority of our participants are either in the processes of preparing their qualifying exams, prospectus, or dissertation writing. Our syllabus fall quarter is focused on developing strong writing habits, preparing papers for conferences, and publications through workshops, and setting realistic goals. This is a bilingual group, therefore we encourage students to speak in the language they feel most comfortable in and have a space that feels like home. For fall quarter, we will meet three times a week, Mondays, Wednesdays, and Fridays, via Zoom. Time (TBD). For more information, contact Jeanny Fuentes, (jeannyf@uci.edu)